VMI Sports K-XR Review: Take the Miami Vice!
https://blog.priceplow.com/supplement-news/vmi-sports-k-xr
The team reviews VMI Sports' popular high-energy pre workout, K-XR. There's NO question, you gotta try this Miami Vice flavor!
LABEL: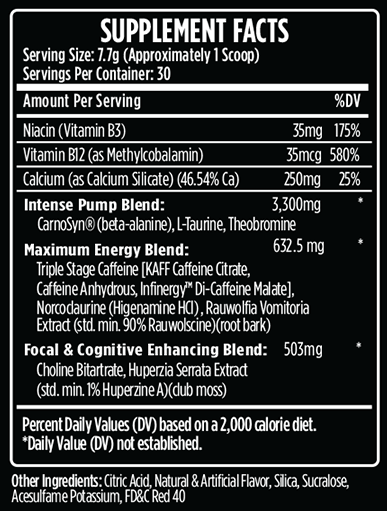 This pre workout has three different forms of caffeine, adding up to 400mg, so it's like a modern-day Mr. Hyde. If you can handle that, you'll get a solid dose of choline bitartrate… but VERY little in way of pumps. This one's all about high caffeine, high energy and focus.
Read more about K-XR on our blog:
https://blog.priceplow.com/supplement-news/vmi-sports-k-xr
Save on VMI Sports supplements at PricePlow:
https://www.priceplow.com/vmi-sports?ic=5
Use PricePlow to Compare Prices, save and get alerts:
https://www.priceplow.com?ic=5
https://www.priceplow.com/deals?ic=5
Follow us on Social Media! Pick your poison:
FACEBOOK:
https://www.facebook.com/PricePlow
INSTAGRAM:
https://www.instagram.com/PricePlow/
TWITTER:
BLOG:
https://blog.priceplow.com